The new "Europe for us" is out now!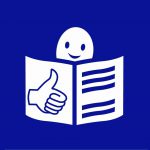 Click on a word which is in bold to read what it means.
"Europe for Us" has been published!

"Europe for Us" is our newsletter for self-advocates.
It is written in easy-to-read language.

In this issue, we talk about many things.
For example, we talk about:

–  the right to vote in Europe

– our Inclusion Heroes Sami Helle and Hendrik Jan Menninga
– our new president Jyrki Pinomaa
What do you think about "Europe for Us"? Tell us!

You can write to us at secretariat@inclusion-europe.org.


You can read Europe for us in English, French, German, Spanish, Romanian, Hungarian and Italian.