"My biggest fear is that I will be put back into an institution"
Click here for the easy-to-read version
Silence, stigma, not being believed: This is what makes it so difficult to talk about violence against women. For women with intellectual disabilities, these barriers are even higher – especially if they are living in institutions, segregated from the rest of society, with no one who would listen.
Inclusion Europe's report "Life after violence", launched at an event at the European Parliament in the run-up to the International Day for the Elimination of Violence against Women, breaks down these barriers: Women with intellectual disabilities who have lived many years in institutions recount their experience and how it influenced their lives.
The report was presented at an event hosted by MEPs Christine Revault d'Allonnes Bonnefoy (S&D) and Lambert van Nistelrooij (EPP).
One of the report's key findings: A big part of the violence women suffer from in institutions is structural and remains unseen. As self-advocate Mirjam Braspenning, who helped conduct the research, says:
Getting medicine against your wishes, not being allowed to speak up, not being allowed to make your own decisions: All of this is violence. And it adds up.
As opposed to physical violence, there is no help available, so people adapt in their own ways. According to self-advocate Dounia Bouchikhi:
"People avoid certain situations. They avoid new painful experiences. And they communicate in their own way. One person might get angry, someone else might sleep all day through. But in fact, they are telling you that something is bothering them: We need to listen and try to understand."
Even women who have moved out of an institution cannot easily forget their negative experiences. For Mirjam Braspenning, "my biggest fear is that I will be put back into an institution. If I feel good about something I also fear that this good feeling will be taken away from me."
The report, which is based on in-depth interviews with 10 women, also provides a number of recommendations starting with inclusive education from early age and most importantly putting an end to the institutionalisation and segregation of women with intellectual disabilities. Given that living in institutions is still a reality for hundreds of thousands of people with intellectual disabilities, these should have proactive strategies to combat all types of violence and undergo external evaluations by people with intellectual disabilities themselves.
Read the report in its long version or the easy-to-read version
Read the Dutch version of the report
Read the account of a woman who left an institution and became included in her community: "When people meet Julia now, they see someone who is awake and intensely enjoying life"
Read an interview with researcher Juultje Holla.
Read an interview with Elisabeta Moldovan on how she became a self-advocate: "I experienced a lot of abuse in institutions. I wanted to change this situation for others"
Read an interview with Elisabeta Moldovan on violence in institutions: "There were staff members who sexually abused residents"
Read an interview with Cátia Freitas, who spoke to Members of the European Parliament because of one topic: "The message I want to spread is how important it is to share stories"
Quotes:
MEP Christine Revault d'Allonnes Bonnefoy commented: "I'm shocked by the terrifying figures and testimonies I have heard about through this report. Women with disabilities experience violence at higher rates, more frequently, for longer and are less likely to report it. Now it becomes public and there is hope for better combatting it with legislative means such as the Istanbul Convention, a binding international treaty on the fight against gender-based violence. Let's work for it!"
MEP Lambert van Nistelrooij said: "Studies such as 'Life after violence' are very important to raise awareness on the way women are treated in care institutions. I therefore welcome the fact that this project will also be undertaken in other EU Member States. The EU will play a role as a platform where national experiences and measures are exchanged. This can not only prevent further violence, but it also enhances the professional training of care staff. It is after all the quality of life of the people they support that we want to improve."
Inclusion Europe's secretary-general José Smits said: "The best way to prevent structural violence is to stop placing people with disabilities in institutions. Structural violence is worse in large residential institutions but is also seen in smaller group homes. European social policies should aim at ensuring that no European budget can be used for building or renovating institutions."
Inclusion Europe's president Jyrki Pinomaa added: "Most of the stories women have of experiencing violence go unheard. Women with intellectual disabilities are afraid to speak out or they are not taken seriously. The stories in this study are the tip of the iceberg. This is why we will now extend our research to countries such as Croatia, Lithuania and Romania."
For Helene Tigroudja, elected member of the UN Human Rights committee, the report shifted her thinking "completely": "Structural violence is totally silenced in human rights systems. So the international human right bodies need to adopt a new approach of human rights to include structural violence. We need to rethink the way we are working on human rights."
Susanne Bosmann from the UN Human Rights Office for Europe explained: "There is still the notion that institutions protect people. But institutions are not a safe place. They also prevent people from reaching their full potential. This report is unique: It reflects the feelings and thoughts of the women concerned."
Ismat Jahan from the Committee on the Elimination of Discrimination against Women (CEDAW) noted: "The CEDAW Committee says that all women must make their own decisions and have equal opportunities. We need to fight against the denial of legal capacity."
Elisabeta Moldovan, member of the European Platform of Self-advocates who herself lived in institutions for many years, pointed out that "institutions in Romania are very big, and there are now even more adults in institutions than before: 18000! This goes against the UN Convention on the Rights of Persons with Disabilities." One of the next countries the research will be extended to is Romania.
Finally, researcher Juultje Holla, who wrote the report, said: "With the right support, women with intellectual disabilities prosper in the community, even after having suffered from violence. There is 'Life after violence'."
---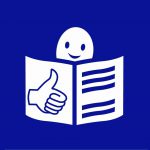 Easy-to-read version
Click on a word which is in bold to read what it means.
Women with intellectual disabilities
tell their stories about violence in institutions

It is very hard to talk about
violence against women.
It is hard because the women think
that no one will believe them.
It is even harder for women
with intellectual disabilities
who live in institutions.
In institutions it is hard to find
people you can talk to.
Inclusion Europe wrote a report on this topic.
We talked about it
at the European Parliament.
This report is about the stories
of women with intellectual disabilities
who experienced violence in institutions.
In this report the women
tell their own stories
in their own words.
At the European Parliament
two important politicians listened
to the women's stories.
One important thing written in the report
is sometime no one sees violence happening.
Mirjam is a self-advocate.
Mirjam gave examples
of violence that is hard to see:
When you need to take pills
even if you do not want them,
When you are told to shut up,
When you do not have the chance
to make decisions for yourself.
This type of violence does not leave marks on your body.
So it is hard to explain what happened
and get help.
So people just try to help themselves.
People try to help themselves in different ways.
For example:
They do not do things that can hurt them.
They do not tell anyone how they feel.
They get angry all the time.
They sleep all the time.
All these things are signs
that they are not happy
and need help.
Even when women have left the institutions,
they cannot forget the bad things
that happened to them.
Mirjam says that her biggest fear
is to go back to an institution.
Sometimes Mirjam feels good about something.
But then she is afraid that someone will come
and take that good feeling away from her.
The report also talks about
how to make the situation better
for women with intellectual disabilities.
For example:
Many people with intellectual disabilities
still live in institutions.
This is why the institutions also need a plan
to fight against violence.
People with intellectual disabilities
should say if the plan works.

If you want to read the report in easy-to-read,
click here.
Julia is a woman who left an institution and is now happy.
If you want to read her story,
click here.
Juultje wrote the report
on violence against women with intellectual disabilities.
If you want to read an interview with Juultie,
click here.
Elisabeta is a self-advocate who once lived in an institution.
If you want to read an interview with Elisabeta,
click here.
If you want to read Elisabeta's story
about violence in institutions,
click here.
Catia spoke about violence against women with disabilities
in the European Parliament.
If you want to read an interview with Catia,
click here.