Senada Halilčević talks about our new strategy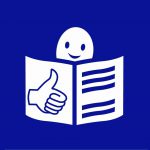 Click on a word which is in bold to read what it means.
Senada Halilčević is the chair of the
European Platform of Self-advocates and
Vice-President of Inclusion Europe.
We made a video with Senada.
In the video, Senada talks about our new strategy.
Senada says:
We will fight prejudice and discrimination against people with intellectual disabilities and their families!
Watch the video to find out what the new strategy means for self-advocates.