Now online: Video about Inclusion Europe's new strategy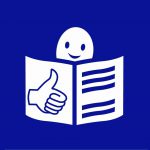 Click on a word which is in bold to read what it means.
Inclusion Europe has a new strategy!
A strategy is a plan with goals for the future.
The strategy also says how these goals will be reached.
We have made a video to explain our strategy.
Over the next five years, we will talk about different topics.
All these topics are important for people with intellectual disabilities and their families.
Find out more about the strategy and the topics in our video.