Inclusion Europe publishes video on "Participating in politics"
Click on a word which is in bold to read what it means.
Inclusion Europe has published a new video.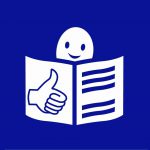 The video is about participating in politics.
Sometimes it is difficult for people with intellectual disabilities
to participate in politics.
There are some things that countries need to change
so it becomes easier.
There are also things that self-advocates can do
if they want to take part in politics.
You can learn about these things in the video.
You can watch the video below.